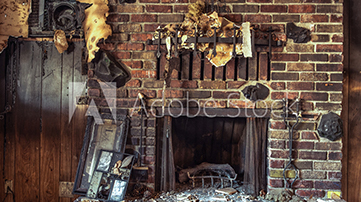 The aftermath of a fire in your home or business is overwhelming. We're here to help you. Our professional team will assess each aspect of your property and provide expert advice on the restoration of ruined items.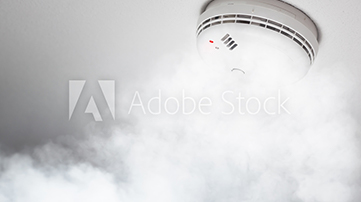 We're all familiar with the heavy odor of smoke from a fire that has damaged a home or business. Microscopic particles have been deposited on furniture, walls, floors, clothing - everything.
Why Choose Us


INSURANCE CLAIMS SPECIALISTS
As a home or business owner, you pay your premiums regularly, but until the unthinkable happens, you never give much thought to the details of filing a claim. You can trust us to guide you through the insurance claim process from beginning to end.


EXPERIENCE AND EXPERTISE MAKES THE DIFFERENCE
Thirty years of combined experience makes Fire Recovery a leader in the industry. Our 24-hour service team is always available to secure the property when disaster strikes. We use Xactimate software and our deep experience with insurance agents and policies to maximize funds paid to clients for repairs. Our attention to detail and quality make Fire Recovery the best choice imaginable.


A COMPANY YOU CAN TRUST
Fire Recovery operates on honesty, dedication, reliability, and empathy. Our devoted team is committed to the client's best interest. Our A+ BBB rating validates the level of care and attention clients obtain through our company. Our operating values, level of commitment, and customer advocacy set Fire Recovery above all other restoration companies.
Who We Are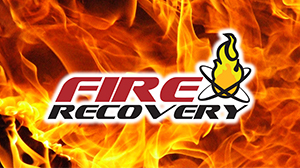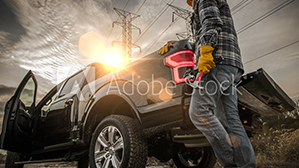 Fire Recovery, a family owned business, guarantees to be your advocate and empower you throughout this overwhelming circumstance. At Fire Recovery, we will treat you with integrity and are dedicated to restoring your home or office as quickly as possible.
Serving Milwaukee and surrounding counties, we utilize our experience to provide premier services in fire, smoke, and water remediation as well as general construction services.
My friend Judith U. got her roof done, and was more than pleased with the job. They went way above to help her with her problem. Recommend 100%. I'd give them 10 stars if I could.
Adrienne R.
I had an amazing experienced with Scott and Keith! They helped me through the recovery of my house due to a fire. It was a traumatic situation and I was overwhelmed but Scott supported me by connecting with my insurance company and helped me to fill out the correct papers for my mortgage company. Keith was at my house everyday working and fixing. The transformation of my house is so beautiful and it turn out better than before! I would recommend Fire Recovery!
Lee L.
It's been an absolute pleasure working with this company! The owners scott and keith are amazing people, great men with hearts of gold and great business/work ethics. Highly reccomend!!
Becca T.
After suffering a loss due to fire and smoke damage, we met with Scott at Fire Recovery to start the process of rebuilding our home. He guided us from demo to rebuild and even helped with documenting and submitting paperwork to the insurance company to ensure proper reimbursement for our loss. The team working on our home went the extra mile to ensure our satisfaction and the results far exceeded our hopes and expectations. Having someone available from start to finish after our loss let us know that we made the right decision. Thank you Scott, Keith and crew for getting us back home!
Sal C.
The professional team of Fire Recovery was instrumental in getting our property back up and running in the most efficient manner possible. Starting from initial debris clean up to later getting rid the smell in our house, they were there for us.
Brian
During a extremely difficult time Fire Recovery was a tremendous help. They help me rebuild my home and my life. I appreciated the kindness and patience Scott and project manager, Keith showed me. Their staff was friendly and professional and did an EXCELLENT job repairing my home. They kept me apprised of every step and well as offering suggestions (when asked or needed). After 6 long months the house was completed as on time and is beautiful. I would recommend Fire Recovery for any job for the honesty, cost effectiveness, professionalism and friendship.
Michelle L.
OK, I had a major home fire on the 4th of July last year. New custom built home $150,000 in damage on a $405,000 home. This home was built by wife's father and brother. They are the custom home builders who have been building homes since 1975 with 3 going on 4 generations of true mom and pop craftsmanship carpenters/builders. This home design was named after our daughter, The Summer Hill. Ok so now you know how much this homes means to us.

The next day after the fire, multiple company's show up trying to land that big job! From big names to small mom and pop companys. But as us being the builders and designers, etc., we were up against the wall. Should WE as a company do the work or let the Fire Recovery crew handle this one? After looking at our family's work load and talking with all our insurance people and doing our due diligence, we decided to talk with this man, named Scott M., which showed my wife and I some compassion in our very bad situation. Which now my wife and I with 2 kids and 2 cats made it out safe but have no home.

With us having some attitude in thinking we do the best work and no one can match our skill. We continued to talk with Scott over few days and went with Scott and Keith to do the job. As work started quickly and insurance was on point also. We were watching every step. I almost showed up daily to be like an inspector! These guys did a great job on working with us to make everything not just like it was before but we want it better now.

Although everything in construction never really goes perfect but when issues came up they handled it swiftly. We even had 1 bad contractor who we decided to at first give them a try at the job but the work craftsmanship was very bad. This painter was very unprofessional. I was pissed! But Keith and Scott handled it like perfect professionals should. Which he still got paid even though I had all his work redone!

So here its been over 1 year and things are back to normal and actually much better. I still to this day talk to Keith and Scott. They call to see hows things are going and always as me if their is anything they can do but I tell them ... they did everything they could and more! I would highly recommend the crew of Scott and Keith and all their team players at FIRE RECOVERY. My family and I sleep well at night knowing our home is complete. We truly thank you guys!
Jason
I had a fire in winter 2014. A fire recovery representative got there at the same time red cross did; that's how fast they are; while we only got a phone call from our insurance agent and were still waiting for the "emergency crew" he recommended to call/show up. When this other company called me to make an appointment to secure the house I was already on my way to the hotel and Fire Recovery was done with securing the house, while they (the other company) wanted me to wait a few more hours. I didn't know at the time but it was the best decision ever made, to work with a company I choose instead of one the insurance company recommended.

Fire recovery did everything possible to meet our needs. but you have to remember that in cases like a fire, not everything is going to be as you expected since many of the decisions have to do with what the insurance is saying, but Fire Recovery is always going to be on your side. At least that's my experience. There is always ups and downs and unexpected issues; you never know what is underneath walls and bricks.

But they were on top of everything. Steve, one of the first people that talked to me was true to his word, very caring person and always answered my phone calls and got who and/or what I needed it. EVERY ONE of the workers was skilled and cared about what I have to say; I honestly mean it, Every one of them had something good to offer. There was two woman painters that did a wonderful job, always in time early in the morning and very detailed. There was one that was always questioned me but I tend not to take things personal and kept in my head that it might be part of his job. And I mentioned this because you'll always find something that will make you doubt things are being done the right way or uncomfortable but you need to be sure you have all the information you need and they are in the same situation as you are. They also did my dry cleaning, contents, and so many other things that definitely made our lives easier and less stressful.

I cannot say enough of the great experience we had under these awful circumstances. I will say that Fire Recovery is a company to go with, being 100% sure they'll take care of YOU.
M. D.
Fire Recovery is your advocate. We assist and empower you throughout any overwhelming circumstance. We promise to treat you with the highest respect and we will be 100% dedicated to restoring your home or office as quickly as possible.